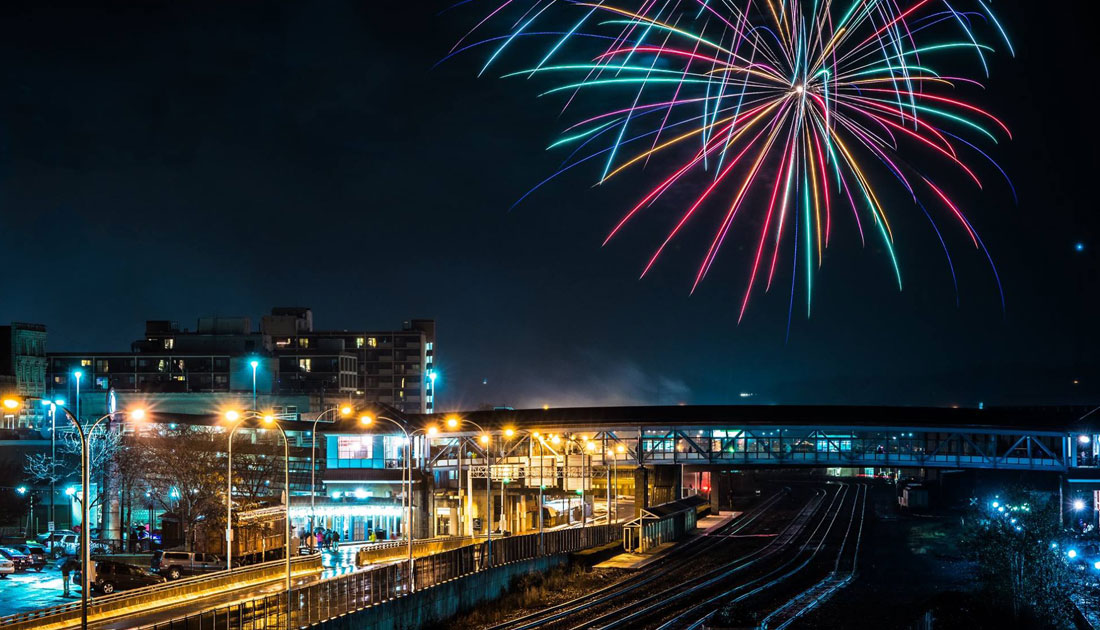 Altoona's Central Business District
Government Incentive Programs Could Bring Development to Altoona's Central Business District
Altoona's 11th Avenue and 13th Street looks a little different today than it did a few years ago because of a large scale development in 2011. The area where Kaufman's Wedding World and Meyer Jonasson's once stood is now home to Penn State Altoona's Sheetz Center for Entrepreneurial Excellence. Penn State now occupies a total of four buildings in the heart of the city and hundreds of students visit these faculties on a daily basis. "For the first time in years there is actually foot traffic on the sidewalks as students walk to and from class," said Mat Stoudnour Assistant Director of Development at Penn State Altoona. Additionally, the concentration of large employers including Altoona Regional Health System, Altoona Lung Specialists, Norfolk Southern, Penn State Altoona, Altoona Water Authority and the various doctors' offices bring thousands of visitors a year to the district. Despite all the activity centered in this area, the area still lacks amenities like shopping, dining, and even housing. This all might soon change because of programs available to spur new and increased investment in start-up businesses and real estate projects located in Altoona's Central Business District.
"Our downtown has higher education, health care, churches and cultural institutions, but there's still a lack of places to shop, dine and live so we're focusing on forming partnerships with developers, local businesses and various nonprofits to launch these types of projects," said Pat Miller, Executive Vice President of the Altoona Blair County Economic Development Corporation.
Private developers who are rehabbing, expanding or making physical improvements to buildings or land resulting in jobs created or retained can apply for a Pennsylvania Enterprise Zone Tax Credit equal to 25% of their project costs up to $500,000 per project. "People hear tax credit and they automatically say that they're not interested because either they have little to no tax liability or they think the program will be too complicated. These credits are transferable and therefore they can be cashed in to provide the much needed capital for the project," said Lindsey Bennett of KIZ Resources, LLC. KIZ Resources, LLC is a consulting company that assists companies in obtaining and monetizing the various types of tax credits. "We've seen an increase in this type of activity and we're gearing up for even more in the coming years," said Bennett.
Federal Rehabilitation (Historic) Tax Credits have played an important part in various past projects, but now there is also a Pennsylvania Historic Program. On July 1, 2013 the state will offer a state tax credit that will be a companion to the federal program. The state's website says "At the outset, the (historic credit) program is limited to $3 million annually with an individual project cap of $500,000." According to the National Register of Historic Places, the Downtown Altoona Historic District was placed on the National Register of Historic Places in 1992 and the boundaries roughly extend between 11th and 15th Avenues, and 11th and 14th Streets, also 700-1000 Lexington and 900-1000 Howard Avenues.
Downtown Altoona is also within the boundaries of the Pennsylvania Keystone Innovation Zone Program (KIZ). The KIZ Program focuses on the four key areas that entrepreneurs, new companies and mature companies need to grow and expand – capital, facilities, technology innovation and workforce. "The Downtown Altoona Business District fits within this program nicely because of its abundance of available office space and its close proximity to Penn State Altoona's business, entrepreneurial and nursing programs," said Bennett. Companies that meet the criteria for the KIZ Program are eligible for tax credits annually and the credits are equal to 50% of the increase in gross revenues from one tax year to the next. The maximum amount that companies can receive is $100,000 and large amounts are intended to help companies transition through the different stages of growth.
A collaboration of local business leaders, banks, community organizations and Penn State Altoona are working to redevelop the Downtown Altoona Central Business District and their progress has created a perfect storm of opportunity for investment. These investments will then lead to further economic benefits for the area. "Altoona is a great city and there are a lot of people who are working together for the betterment of our city and our community. We are thankful for our donors and benefactors who have made our projects in downtown Altoona possible, and to our collaboration with the Altoona Blair County Development Corporation and local banks who have worked with us to support our projects. I am confident that our current building owners and developers will see the business opportunities in downtown Altoona and that some will make investments in our community to create an environment where students, young professionals and empty nesters will want to live, work, dine and shop," said Dr. Lori J. Bechtel-Wherry, Chancellor of Penn State Altoona. "These individuals will walk to work, go shopping at lunchtime, and generate economic benefits that will stay in the city of Altoona."